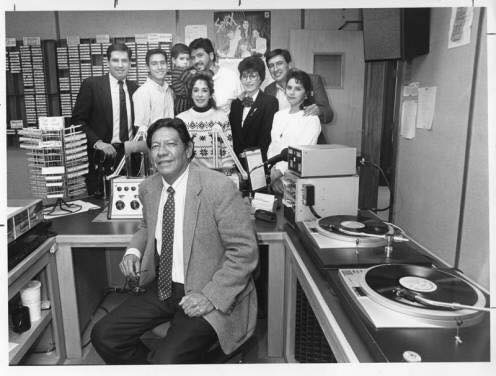 On January 5, 1991, KSWV radio signed on-the-air! The call letters K-S-W-V were chosen because they phonetically sounded like Que Suave (K–SWaVe).
The founders were broadcaster radio pioneers, George and Celina Gonzales, along with their four sons; Anthony, Patricio, Javier and Estevan. Founded to give the community a voice, George Gonzales would always say "Porque un pueblo bien informado, es un pueblo libre." which translates to "Because a well informed community is a free community."
March is Women's History Month, and as such, our history reflects the story of a strong and caring leader, our President Celina. Her husband George, served as General Manager whose radio vision was rooted deep in community.
For 25 years, Que Suave Radio's format was a blend of Spanish music like Trios, Mariachi, Tejano, Internacional and local New Mexico music.
Since 2015, KSWV's music format evolved to what is known today as Suave Radio, a mostly Classic Hits format (60s, 70s, 80s) to reflect the music taste of its listeners in Santa Fe and Northern New Mexico. However, Spanish music is still played daily from 9am to 11am.