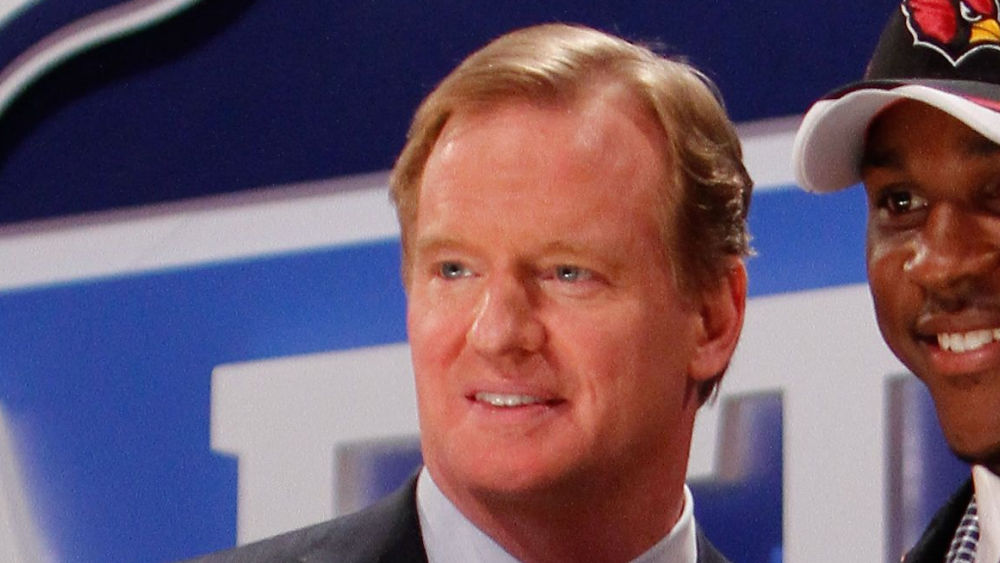 ESPN's Adam Schefter reported on Monday that NFL commissioner Roger Goodell is expected to receive a multiyear contract extension at next week's NFL owners meetings in Phoenix. Schefter's sources told him that the extension will be worth three years (two of Goodell's previous contracts were for three years, as well.)
Goodell took over the commissioner role in 2006, replacing Paul Tagliabue and had his contract extended in '09, '12 and '17. During this most recent extension, Goodell and the NFL owners accepted a collective bargaining agreement in 2020 with the players that established the 17-game season and 14-team playoff format. Additionally, the league agreed to an 11-year, $113 billion media rights deal in 2021 with CBS, NBC, Fox, ESPN and Amazon.
It is likely that this extension will be the 64-year-old Goodell's last. who is just the fifth commissioner in league history, following Elmer Layden (1941-46), Bert Bell (1946-59), Pete Rozelle (1960-89) and Tagliabue (1989-2006).
Editorial credit: Debby Wong / Shutterstock.com