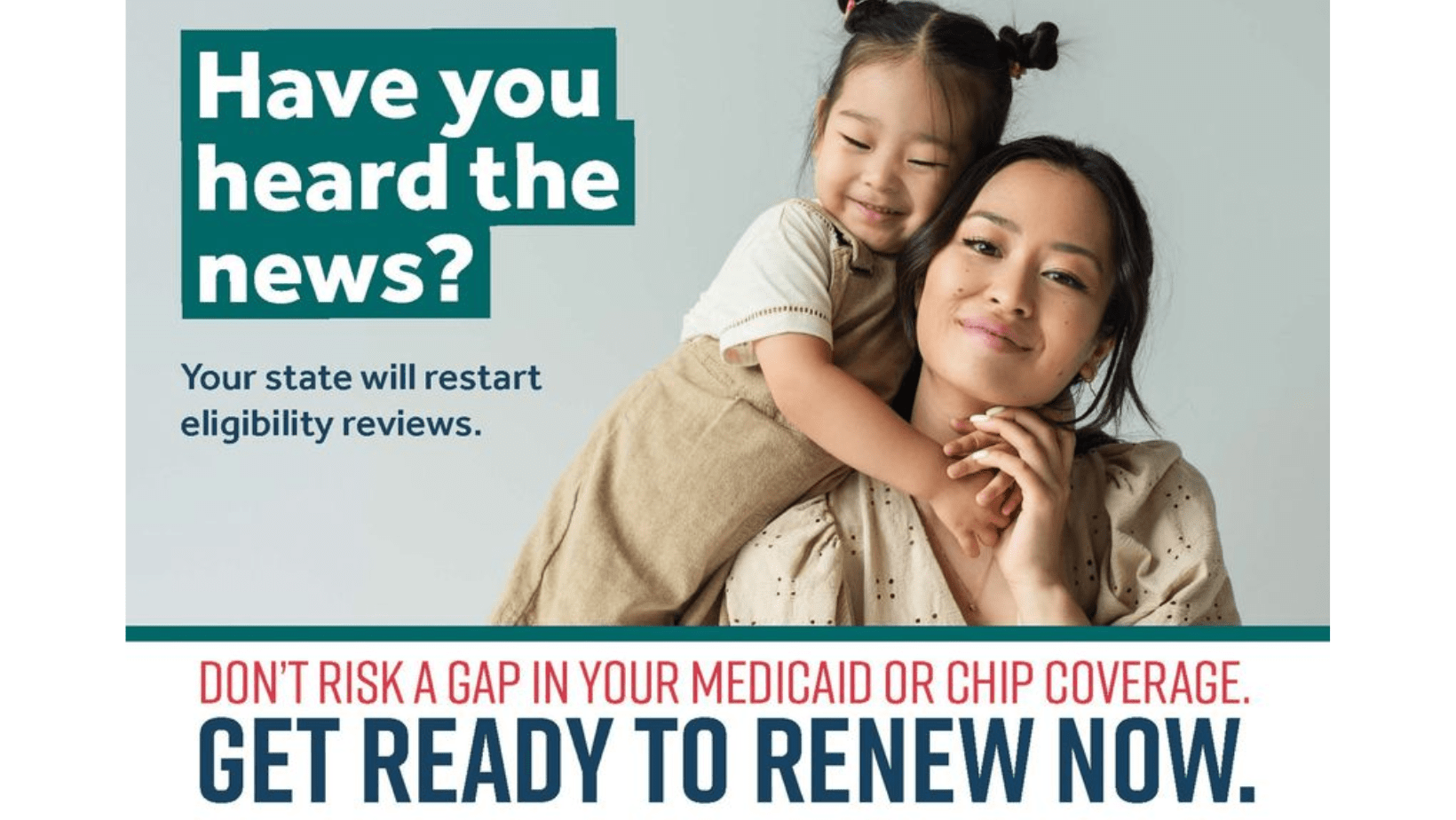 Expiration of the Continuous Enrollment Condition
You may be at risk of losing health care coverage through Medicaid over the next year. Flexibilities during the COVID-19 Public Health Emergency allowed States to use a continuous enrollment condition. This enabled families and their children to retain their coverage under Medicaid without an eligibility assessment. This flexibility will be terminated this year. About 84 million people are covered by Medicaid, which grew by 20 million people since January 2020. However, as states begin checking everyone's eligibility for the first time in three years, as many as 14 million people could lose access to that health care.
Upon Conclusion of the COVID-19 Public Health Emergency, the new March 31,2023 statutory end date of the continuous enrollment condition means that states could begin their 12-month unwinding period and initiate the first Medicaid renewals that may result in disenrollment as early as February 1, 2023. As explained in the State Health Officers Letter #22-001, states should begin renewals in the month before, of, the month in which the continuous enrollment condition ends.
Spread the Word! If you are a provider, please convey this information of the "unwinding" of Medicaid continuous coverage to your clients and colleagues. If you are a person with Medicaid coverage, spread this information to peers, family and acquaintances.