Celebrating 31 years on air!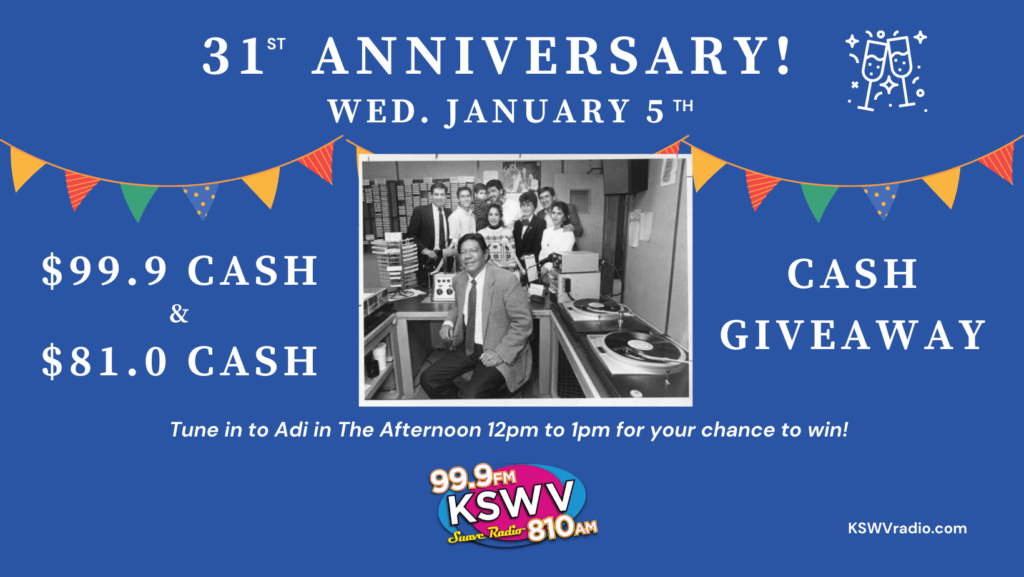 On Wednesday January 5th, 2022 we will be celebrating our 31st anniversary on the radio! January 5th is also the birthday of our radio founder, George Gonzales!
To celebrate, we will be giving away cash prizes of $99.9 and $81.0 in honor of our FM and AM radio dial.
Tune in to Adi in the Afternoon from 12pm to 1pm for your chance to win these cash prizes!