Momentos de Meditacion, 31 year broadcast on KSWV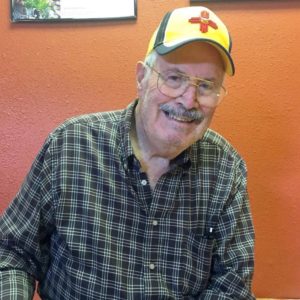 It is with a heavy heart that we announce the passing of Gaspar Naranjo, pastor of the radio program, Momentos de Meditacion (Moments of Meditation) that broadcast every Sunday on KSWV radio for nearly 31 years.
Gaspar's message was simple; a belief in Jesus Christ gives hope for life after death. And he delivered this message in a way that was loving and inviting.
Gaspar's radio ministry brought many people to Christ, and while the broadcast comes to an end, his teachings will echo for generations to come.
Listen to Gaspar's final broadcast, a Christmas message about the love of Jesus Christ.
Our love and prayers go out to Libby, Reyes and Maria.
Sincerely,
La Familia Gonzales