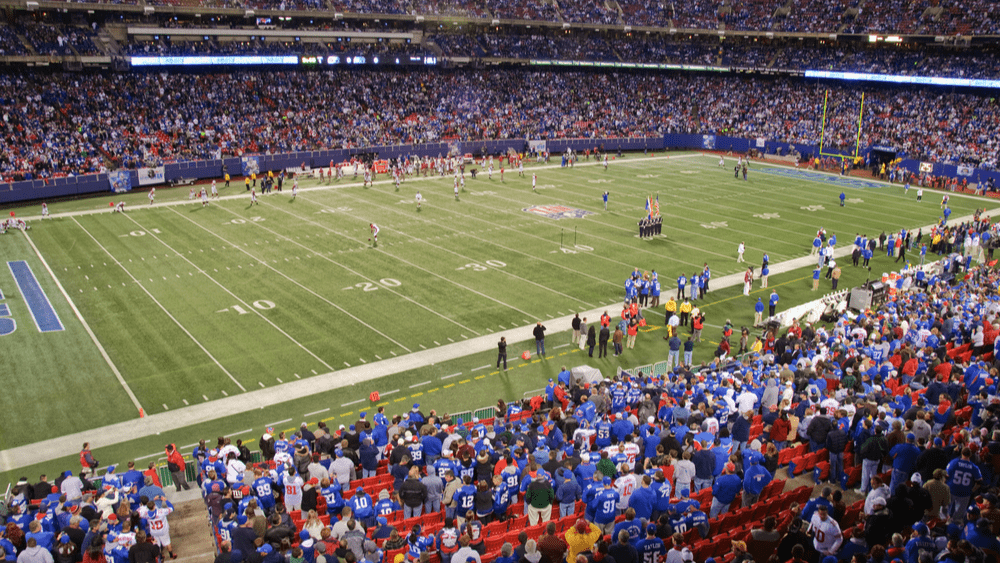 NY Giants offensive lineman Nick Gates is still in a Northern Virginia hospital after sustaining a severe le injury in a game against the Washington Football Team last Thursday night. Gates has already undergone surgery to repair a compound fracture of his lower leg, and will need several additional procedures to accelerate his recovery and the rehabilitation process.
When asked if Gates' career may be over as a result of the injury, Giants head coach Joe Judge said: "I'd be lying, from my perspective, if I said no. I know there's comparisons to other players, these things are all different. I know he's going to have the best medical care possible … so we're confident he's going to be able to come back. My fear, for any guy who has something like this, is yes, it can be career-ending."
Gates started at center in Week 1 and left guard in Week 2, so the Giants will be starting their third different offensive line combo when they face the Falcons this weekend.
Editorial credit: shutterupeire / Shutterstock.com