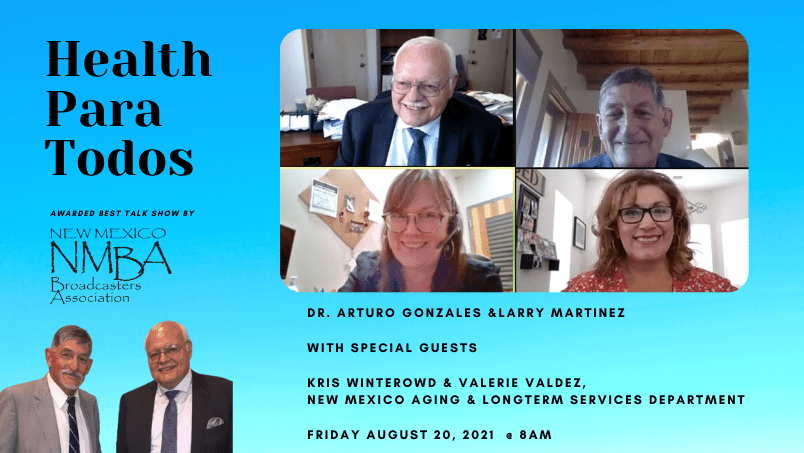 Boost your budget with New Mexico Aging and L...
Health Para Todos
NEW MEXICO– The COVID-19 pandemic has left many older adults struggling to make ends meet on a fixed income.  The New Mexico Aging and Long-Term Services Department's State Health Insurance Assistance Program (SHIP) is sponsoring a statewide Boost Your Budget benefits enrollment event August 24-26, 2021. Whether you're among those feeling the pinch of a tight budget or are just looking for ways to age well with limited resources, now is the perfect time to see if you qualify for thousands of public and private benefits programs that can help you pay for food, medicine, housing, and more. SHIP Counselors who provide free, unbiased, expert information and assistance are standing by to help during the event.
"Instead of making multiple calls to different agencies to access resources, with one call during the Boost Your Budget event, our state benefits counselors will help you apply for a variety of benefits and services.  They will complete online applications for you to speed up the process, and make sure you are aware of what's out there to help people on a fixed income," says Cabinet Secretary Katrina Hotrum-Lopez.
In partnership with the Rio Arriba Benefits Enrollment Center, Adelante Development Center, and the Native American Disability Law Center, SHIP counselors will be taking telephone appointments Tuesday, August 24 through Thursday, August 26 in an effort to get as many New Mexicans as possible connected with potential benefits.  You can make an appointment by calling 1-800-432-2080.
"Even before COVID-19, older adults were leaving $30 billion in benefits on the table each year because they didn't know what programs existed or how to apply," says Kris Winterowd, SHIP coordinator.   "Senior citizens have worked hard. They've earned this." 
 Call 1-800-432-2080 to make an appointment with a counselor to be screened and to get assistance applying for benefits designed to help older adults boost their budgets.

The State of New Mexico Aging and Long-Term Services Department [ALTSD] serves more than 200,000 seniors, adults with disabilities, and caregivers across the state with support, services, and resources. Throughout the pandemic, ALTSD provided more than 3 million meals to seniors and adults with disabilities and continues to provide approximately 21,000 grab-n-go meals each day. With a dedicated staff and the help of 4,700 senior volunteers, the department strives to help thousands of New Mexicans achieve healthy aging, attain lifelong independence, and maintain their dignity.