Daniel Lee will be at KSWV - Friday June 25th at 10am
Amado in The Mid Morning welcomes New Mexico superstar, Daniel Lee Gallegos! Listen on KSWV 99.9FM, 810AM and KSWVradio.com
Rancheraville available on all major music platforms. Click here….
About
Daniel Lee Gallegos was born and raised in the Northern New Mexico pueblo de Las Vegas, Nuevo Mexico. Daniel began singing literally when he was born and has been playing guitar since he was twelve years old.
Both his parents Daniel and Mary Elaine Gallegos taught him and his brothers to sing and play guitar.
Daniel's style of music is performed in El Estillo Del Norte De Nuevo Mexico which consists of Rancheras, Cumbias, Valses,Corridos y Polkas traditional to his Hispanic heritage for centuries.
Daniel's professional career started at the tender age of fifteen years old when he and his brother Lorenzo Miguel founded the band Sangre Joven in 1988. Daniel has produced, recorded and released (21) CD's in the last (32) years he has been in the music industry,with also many Awards.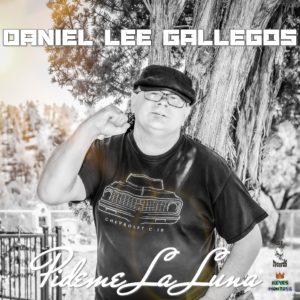 From these CD's numerous original hits have been written by him, not to mention the thousands of CD's that have been sold. He has achieved success through performing at weddings, fiestas, bailles and social gatherings by expressing his natural talent for musica ranchera.In 2012 Daniel Released his 1st CD Entitled "Puras Conocidas"!!!!
In 2015 Daniel Lee  released his 2nd solo full length CD entitled "Hasta El Ultimo Cartucho". It sold very well & Stamped his name as one of New Mexico's Busiest Performers in The Southwest playing well over 100 shows a year with his band SANGRE JOVEN. It also sealed the deal with Powerful Dancing Ranchers.
Currently Daniel Lee has just released his 3rd Solo Cd Entitled "Exitos Originales de"in which he re-records some of his Classic Originals & Gives them New Life as well as some New Unheard Original Material.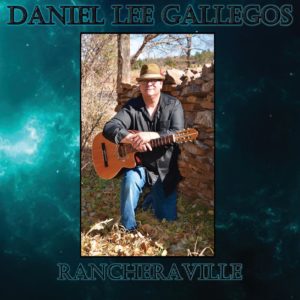 He is very Honored/  Blessed to bring You 12 Original Songs Written & Arranged all by Daniel himself. Curently DLG is  Back with his 4th Highly Anticipated Solo Studio Album entitled "RANCHERAVILLE" !!!
The Long-Awaited New Album was Released Worldwide June 1,2021 on all Digital Music Platforms. Rancheraville features 10 Brand New Songs  & includes Featured Artists such as Tejano Recording Artist Candace Vargas,Miguelito Romero,New-Comer Luisa G & Polka King of New Mexico AJ Martinez. Here is a Sample of The Fine Dancing Rancheras you'll find on The New CD . Enjoy EL COOL DUDE & feel Free to Dance Mi Raza y Gracias por El Apoyo !!! DANIEL LEE GALLEGOS