$1,500 worth of gift cards for food, spa treatments & merchandise!
"Awesome! How can I win?"
Great question! Everyone's vaccination journey is personal, it's meaningful…and sharing your vaccination journey just might help someone make their decision.
So during the $1,500 May Giveaway, when you share your story with KSWV radio, you're automatically entered to win a gift card to one of our local businesses for food, spa treatments and the coolest New Mexico apparel and merchandise.
Every week day in May, winners will be chosen and announced Monday through Friday 11am-1pm. Each winner will be contacted.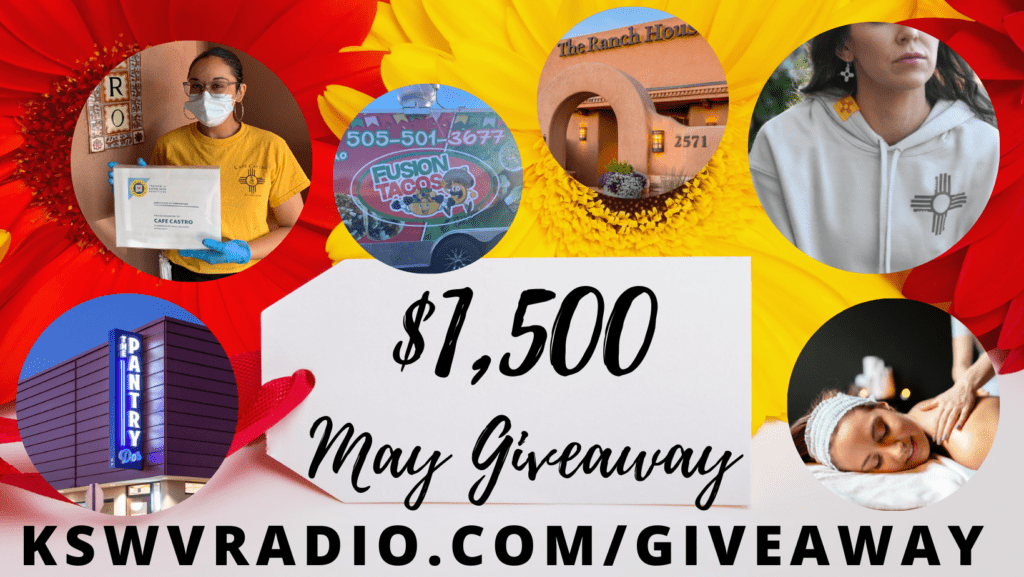 Question: Why did you decide to get the Covid-19 vaccine? 
Answer with any option:
(1) Push the pink "Start recording" button to record a personalized message
(2) Use the Voice Memos app on your mobile device & email audio to estevan@kswvradio.com
(3) Call and leave a message at (505) 989-7441
(4) Text (505) 989-7441
(5) Email short paragraph to estevan@kswvradio.com
Winners as of May 17, 2021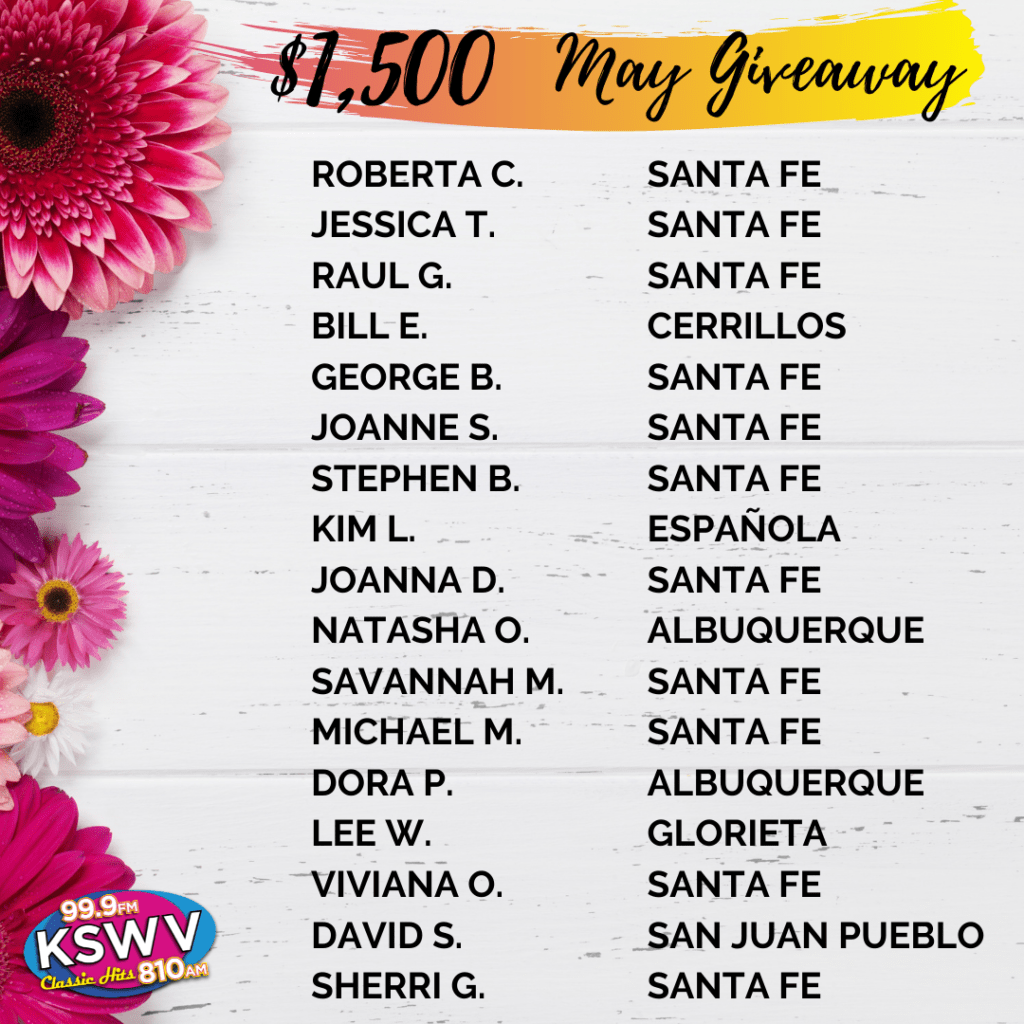 NM Safe Certified Businesses – Gift certificates to NM Safe Certified Businesses include Fusion Tacos, Cafe Castro, The Ranch House, Pantry Dos, FS 2 Supply Co, Banya Spa, Ten Thousand Waves