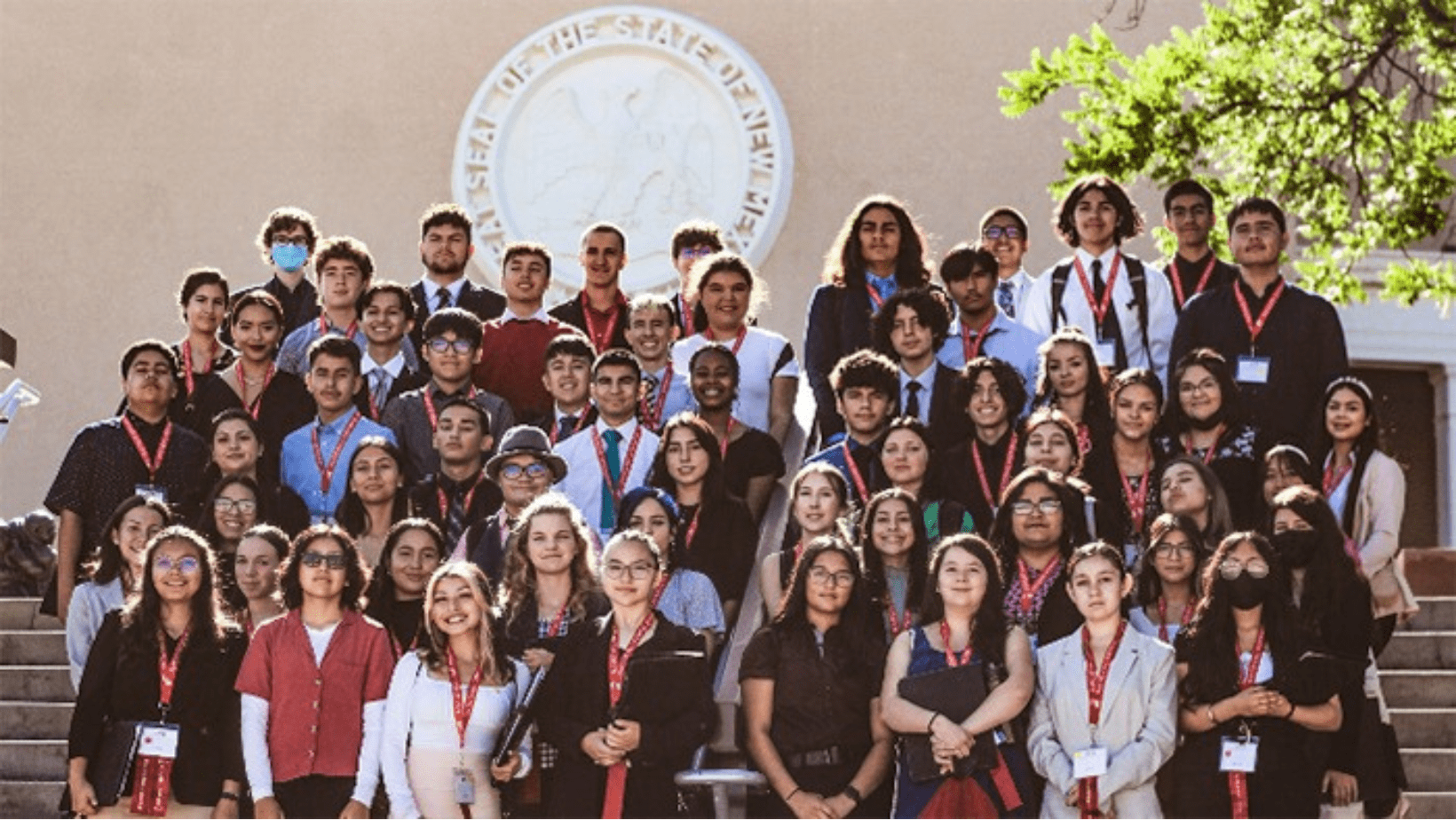 The University of New Mexico (UNM) is partnering with the National Hispanic Institute to host the 2023 Dionisio "Dennis" Chavez New Mexico Lorenzo de Zavala (LDZ) Youth Legislative Session for high school students statewide.
The event will host 150 top students in a week-long leadership experience on the UNM main campus from June 11-18, 2023, and highlight the legacy of the late Dionisio "Dennis" Chavez, who served in the U.S. House of Representatives from 1931-1935 and the U.S. Senate from 1935-1962. He was the first Hispanic person elected to a full term in the Senate and the first senator to be born in New Mexico.
New Mexico high school sophomores and juniors with a 3.2 grade point average or higher are encouraged to apply. Selected students will be named Dennis Chavez Scholars and participate at no charge, other than transportation to and from UNM in Albuquerque, and a $25 application processing fee.
In an eight-day residential experience, students follow the National Hispanic Institute's signature community equity-building approach to forming communities, developing constituencies and crafting strategies to leverage strength and capacity.